76ers' Joel Embiid wants to 'play every single game,' but how many minutes does he need next to James Harden? - CBSSports.com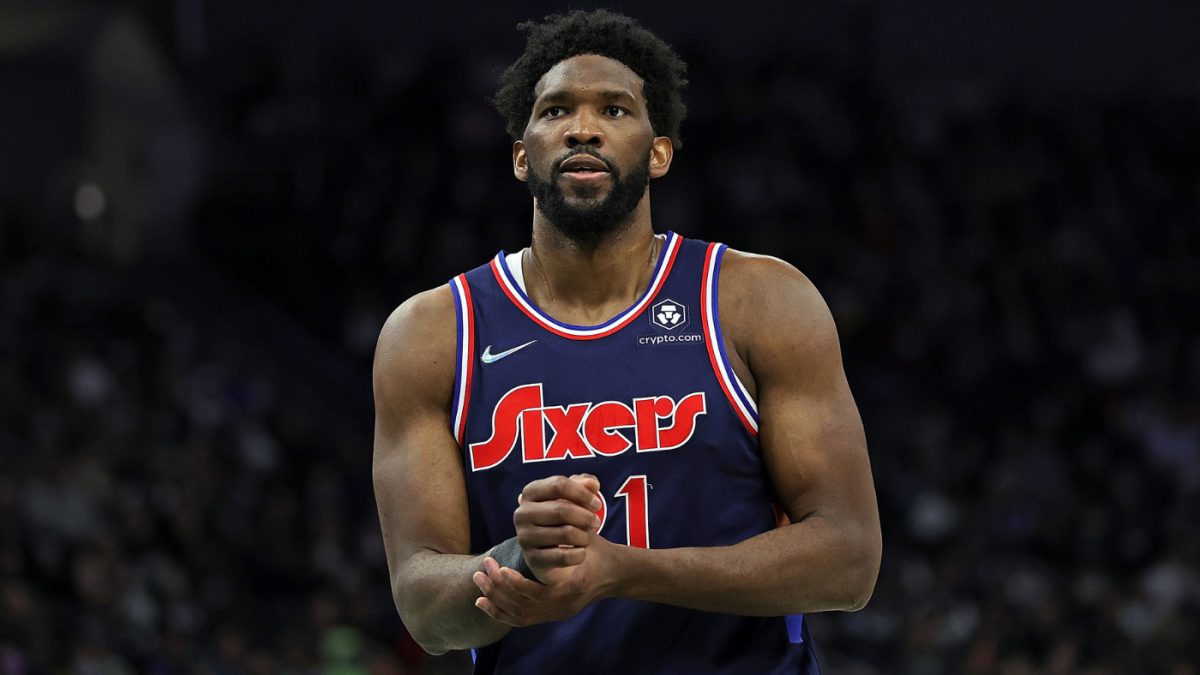 Joel Embiid can't wait to get on the floor with James Harden. After the All-Star Game on Sunday, the Philadelphia 76ers center told reporters that, leading up to the break, he didn't even want to stop playing. "I feel good, my body feels great, we're playing well as a team," Embiid said, adding that he is focused on getting this new iteration of the Sixers ready for the playoffs. 
"We got to get on the floor together and try to build chemistry," Embiid said. "And we've got a bunch of great players. One in James Harden, who has been a league MVP and all that stuff, scoring titles, so he has the experience. So I think it's going to be easy to build that chemistry. And everybody's on the same page. We're all are trying to win a championship, so that's the goal. I think it's all about everybody just staying healthy and getting on the floor and us getting together and really playing together."
To that end, Embiid envisions himself appearing in all 24 of Philadelphia's remaining regular-season games. (He has missed 12 games this season: nine when he had COVID-19, one because of rib soreness and two for rest.)
"I'm excited," Embiid said. "We've got a great team. I've got to play every single game, so we can all play together and really figure out how to play with each other, but it's going to be fun."
Embiid said that he has "done a better job taking care of myself, and this is where it's really going to show." He acknowledged that he can't completely control whether or not he will be available, but said repeatedly that he wants to be on the court.
Assuming that he and Harden are both healthy, though, how much should they play together? One of the virtues of pairing two elite players is being able to keep at least one of them on the court at all times. This is particularly relevant for the Sixers, who have a plus-6.9 point differential with Embiid on the court and a minus-2.9 point differential with him off the court in non-garbage-time minutes this season, per Cleaning The Glass (and famously fell just short of making the 2019 conference finals in part because they were annihilated every time Embiid went to the bench). 
In the halfcourt, Philadelphia has gone from an excellent offensive team (102.6 points per 100 possessions, two points better than the league-best Utah Jazz, per CTG) with Embiid to an awful one (91.5 per 100, almost identical to the 24th-ranked Houston Rockets and 25th-ranked New York Knicks) without him. The presence of Harden, who makes plays in the halfcourt with brutal efficiency, offers a tidy solution to this problem.
When Doc Rivers became the coach of the Sixers last season, though, he scrapped the rapid-fire, analytics-driven substitution patterns that staggered Embiid's minutes with Ben Simmons' in the Brett Brown era. Philadelphia even used an all-bench lineup against the Atlanta Hawks in the second round of the playoffs. If Rivers is normally inclined to play his best players at the same time in the interest of chemistry, then presumably the short distance between the Sixers and the postseason would make it even more important to keep Embiid and Harden together. The case for this is simple: In must-win playoff games, both of them are going to be on the court for virtually the entire time, anyway.
By now you've probably heard analysts dissect all the possible fit issues with Philly's new duo. On offense, Harden likes to play with a rolling big man or a completely spaced floor, rather than spotting up or cutting while the ball is in the post. On defense, Harden likes to switch everything, rather than fighting over ball screens and pursuing ballhandlers from behind. If you're pro-staggering, this is why Rivers should split him and Embiid up: On the second unit, Harden can be in his comfort zone and play more freely. In related news, Philadelphia officially signed Willie Cauley-Stein -- both a switch big and a vertical spacer -- to a 10-day contract on Thursday.
If you're anti-staggering, however, those potential issues are precisely why Rivers shouldn't split the stars up: If the Sixers are going to maximize their talents, they need as many reps as possible to work through this stuff.
Harden will make his debut on Friday in Minnesota. Let's see what Rivers' priorities are.